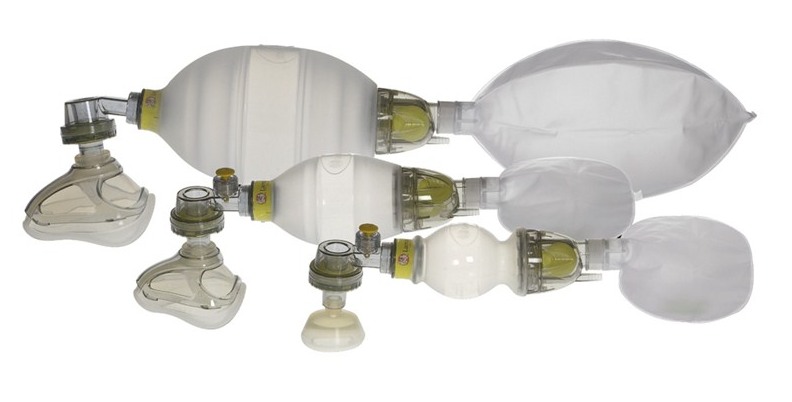 Airway Management
Resuscitators
Disposable Resuscitators BVMS
For lung ventilation on patients, without clean up and the risk of cross-contamination, The BAG II Disposable Resuscitator is the top choice. The BAG II has 3 different options for ventilation bag volume: adult, child or infant.
Masks
Silicon Masks
Depending on the shape and size of your patient, there is a Silicone mask that fits. An airtight seal between the skin and the silicone enables the proper administration of air. The Silicone masks are completely transparent for visibility of the patient's nose and mouth, fit standard 15/22 mm connectors and are compatible with the Multi-Function Mask Cover.
Tube Holders
Thomas Tube Holders
Thomas Tube Holders secure advanced airway devices, such as Endotracheal Tubes and Supraglottic Airway devices, after insertion into the trachea or oesophagus to reduce the risk of accidental extubation. As new methods of airway management and wider bore Supraglottic Airway Devices are introduced to the market, the Thomas Select Tube Holder is the preferred product in our range. A larger opening allows the Thomas Select Tube Holder to accommodate a wider range of tubes than the original Thomas Tube Holder. The Select Tube Holder also allows for a fast and efficient manner with a push-screw mechanism. Suitable with Thomas Select Tube Holder:

Supraglottic Airway Devices (SGAs)
Laryngeal Masks (LMAs)
Endotracheal (ET) tubes.
CPR Barrier Devices
CPR Pocket Masks
The Pocket Mask's design, filter and one-way valve make it a quality choice that provides protection during CPR. By creating a slight distance between the patient and care provider the Pocket Mask also makes seeing patient lip colour and chest movement easier. A high-quality Technostat filter under a one-way valve filters out contaminants in the air being transferred between the care provider and the patient, protecting them both.
CPR Face Shields
The Face Shield features a high-quality Technostat filter with CPR instructions printed on it, and gives providers the confidence to begin CPR. The small packaging fits into wallets, pockets and hand bags for readiness whenever an emergency should occur. The Laerdal Face Shield comes as either as key chains, sold in packs of 25, or as disposable sleeves, sold in packs of 50.
Get in Touch to Talk to Our Product Experts