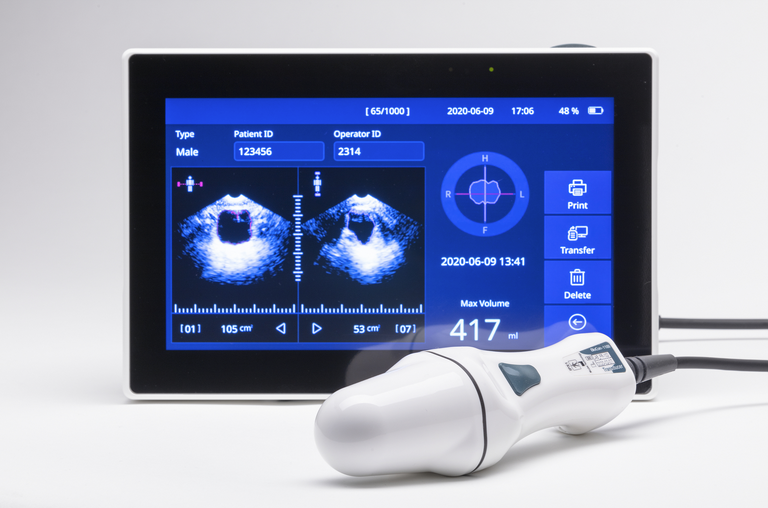 Patient Assessment & Monitoring
We have you covered to help you assess and analyse your patient's overall health, symptoms and concerns with the use of diagnostic equipment, tools and consumables.
Patient Assessment and Monitoring provides you with a warning of early or dangerous deterioration of their health, allowing you to make necessary changes to their treatment accordingly
We have everything from patient monitors, blood pressure monitors, ECG's, dopplers, scales, bladder scanners through to blood & urine analysers, eye charts, examination lights, stethoscopes, ophthalmoscopes, otoscopes, pulse oximeters, thermometers, sphygmomanometers and so much more
Bladder Scanners
Mcube BioCon bladder scanners are portable and non-invasive 3D ultrasound systems to measure the volume of urine in a patients bladder, evaluating urinary retention, indication of bladder over-distention and PVR quickly and accurately with the Pre-Scan function. Benefits include: reducing unnecessary catheter usage, reducing incidence UTI's, reduce patients pain and discomfort, reduce overall cost of care and minimises incontinence episodes.
All four models available are suitable for use in male, female, transgender and children.
Get in Touch to Talk to Our Product Experts